Embarking on the journey to find the perfect all inclusive wedding venues in Georgia can be overwhelming for couples. However, nestled among the breathtaking landscapes of Georgia, a realm of all-inclusive wedding venues offers a seamless and stress-free experience. The Farley Estate is a beacon of elegance and excellence among these extraordinary options.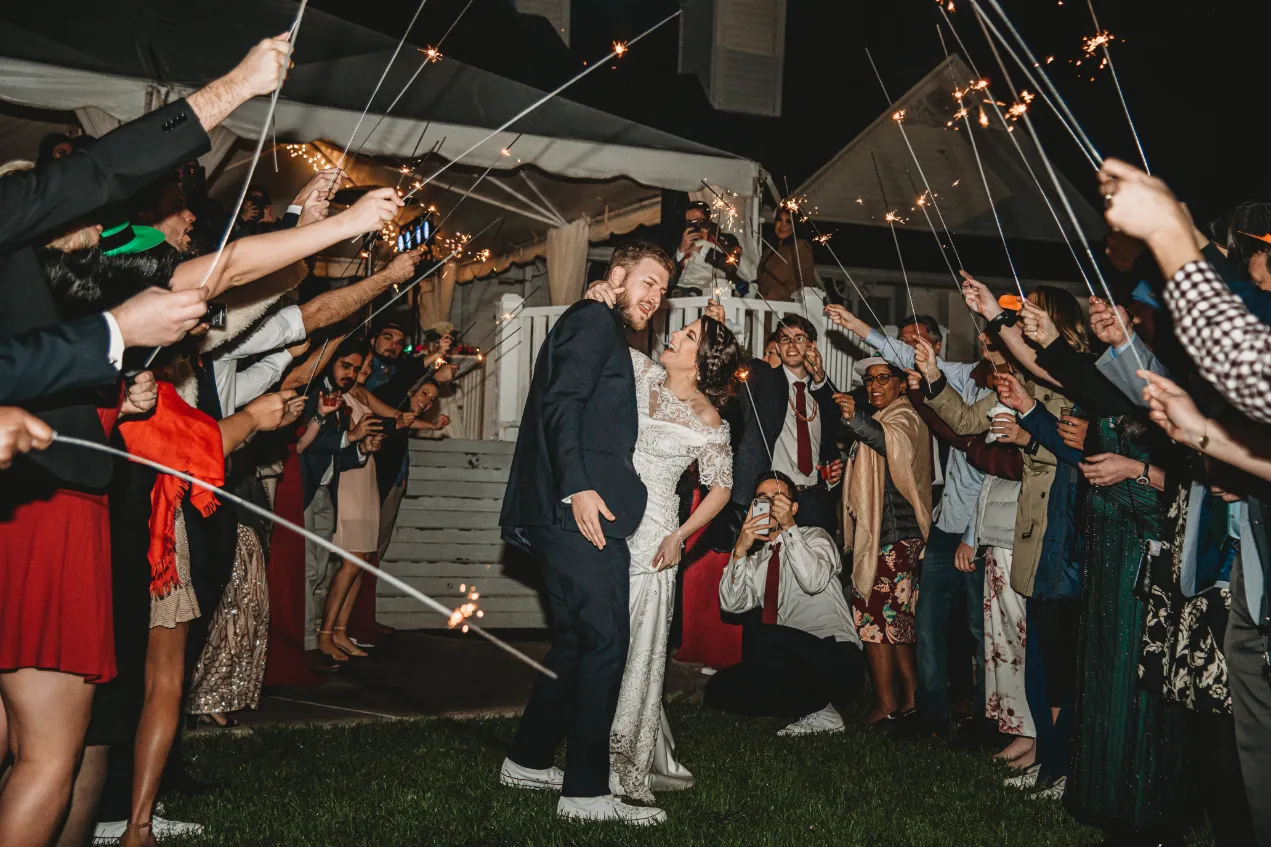 In this blog, we invite you to explore the enchanting world of The Farley Estate and discover why it is the ideal destination for your special day. But that's not all – we'll also unveil a curated collection of other remarkable all-inclusive wedding venues in Georgia. Each venue is a testament to charm and sophistication, from vineyards to ballrooms.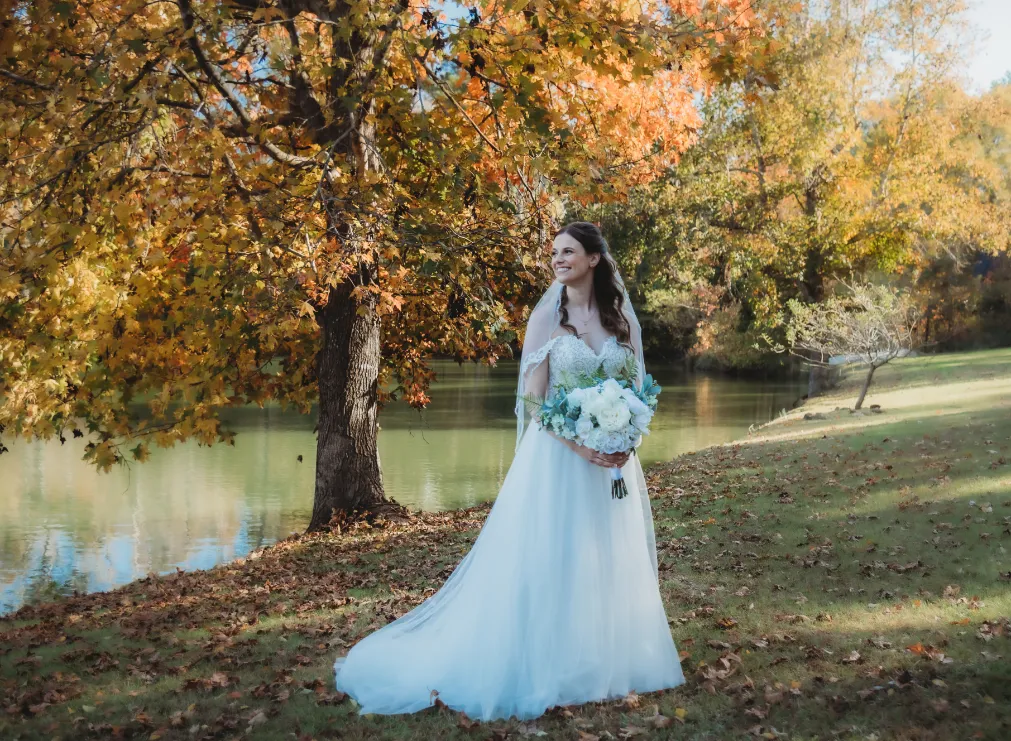 Welcome to The Farley Estate in Milner, GA
Welcome. The Farley Estate is an all-inclusive wedding venue in Georgia that offers venue, catering, tables and linens, decor, your DJ, BYOB, and so much more.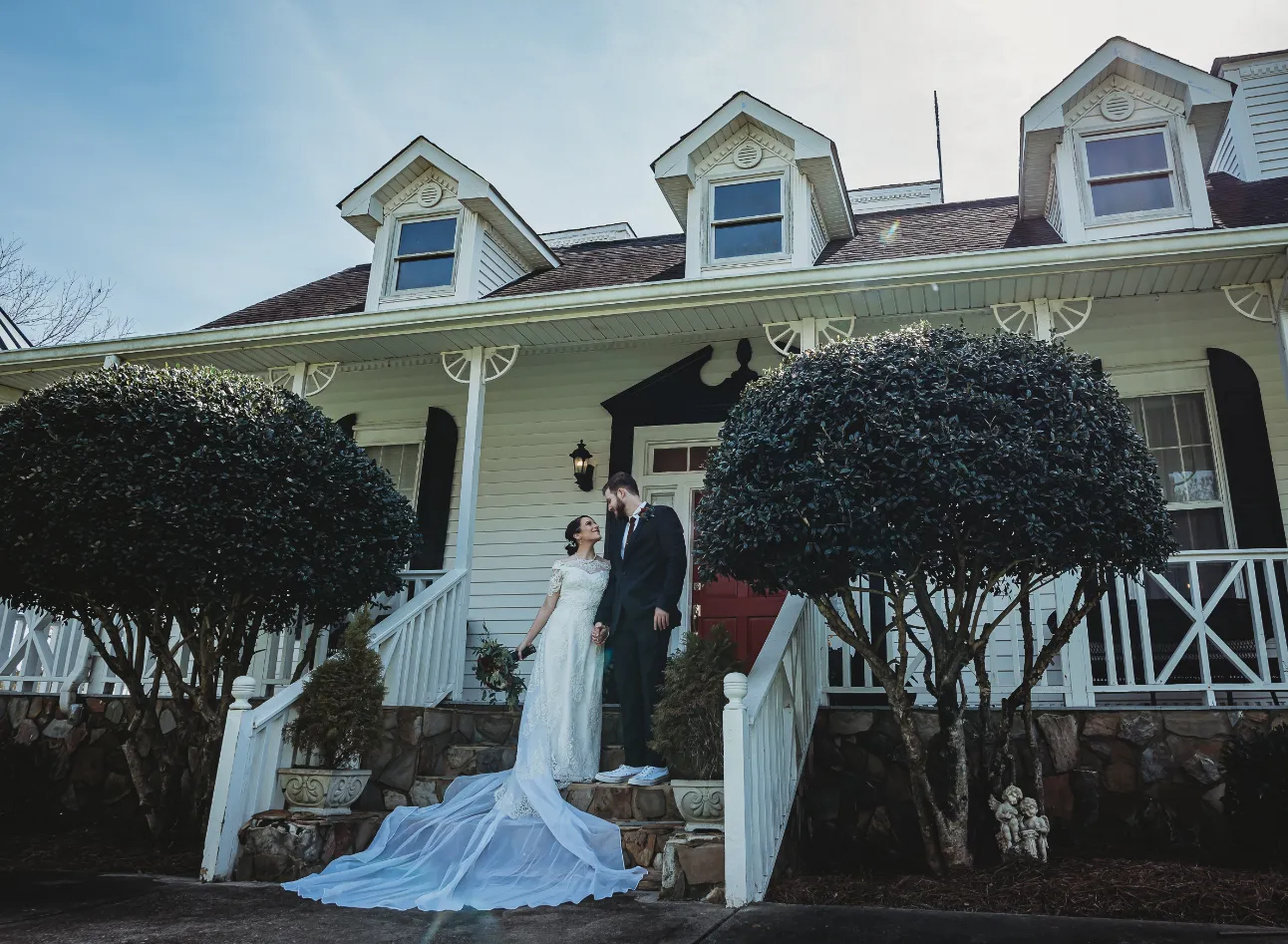 Keep reading to learn more about our inclusions, packages, venue spaces, etc. You can also navigate around our website.
Venue
– Experience a picturesque ceremony on a peninsula surrounded by a stunning six-acre lake, creating a truly magical backdrop.
– Enjoy the best of both worlds with our flexible indoor/outdoor reception space, featuring a covered area for comfort and convenience.
– We only host one wedding per day, and you can access the property from 10 AM – 11 PM.
– 2-4 hour engagement or bridal photo shoot on the property before your wedding.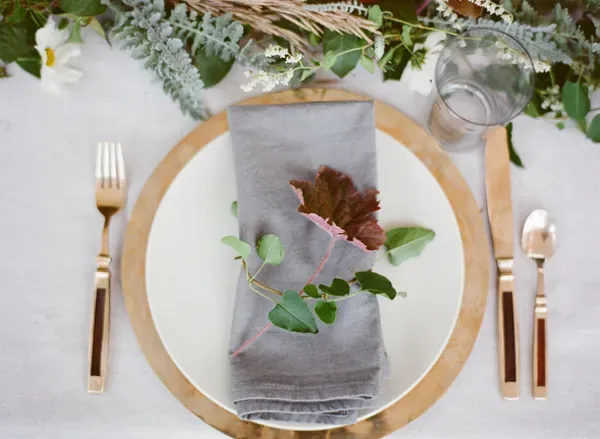 Planning
– Unlimited planning meetings with our in-house director
– Our professional Director will guide you through your rehearsal and ensure everything runs smoothly on your big day.
– Our Director will be present all day at your wedding to ensure the timeline is adhered to and everything is running smoothly.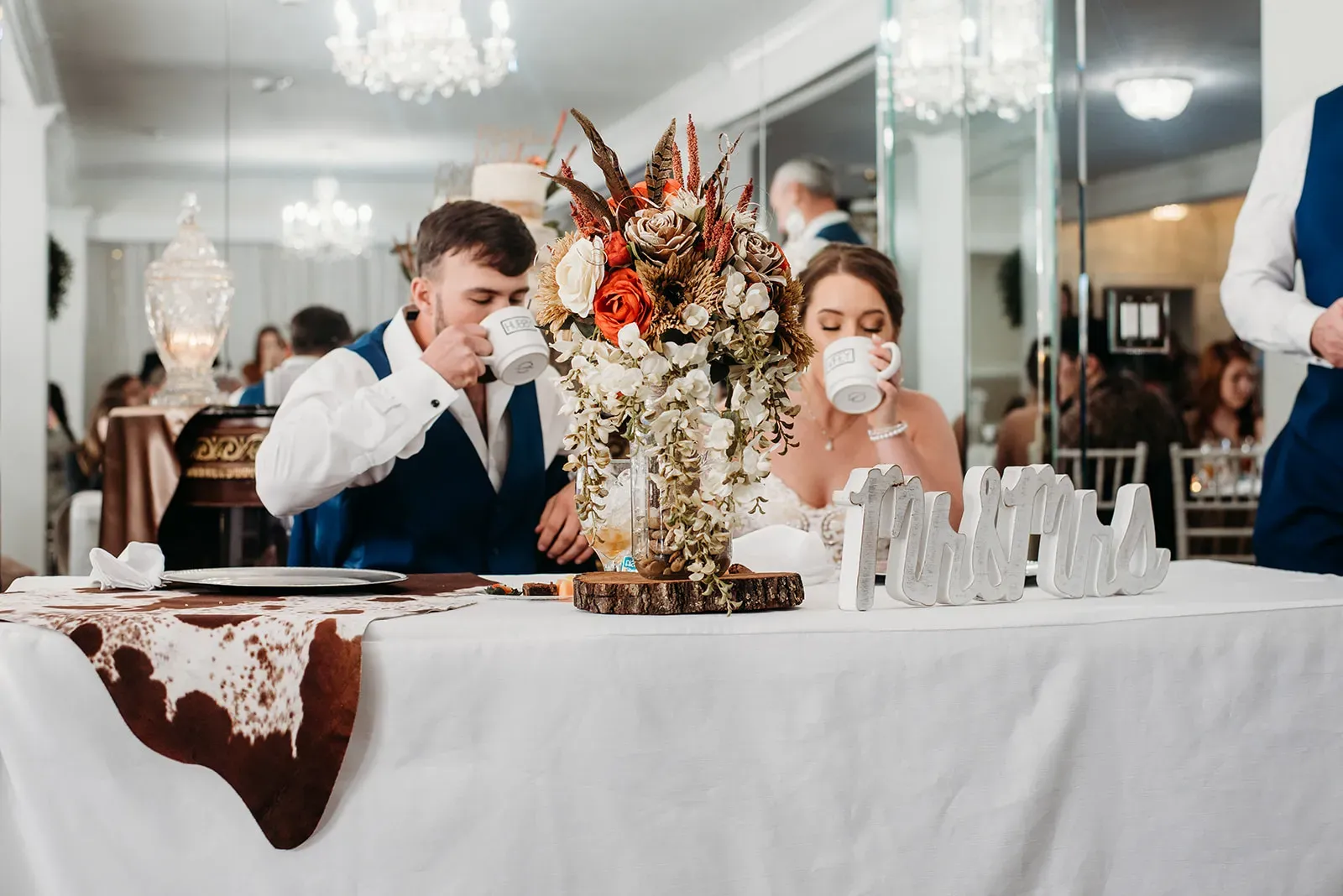 Getting Ready in the Manor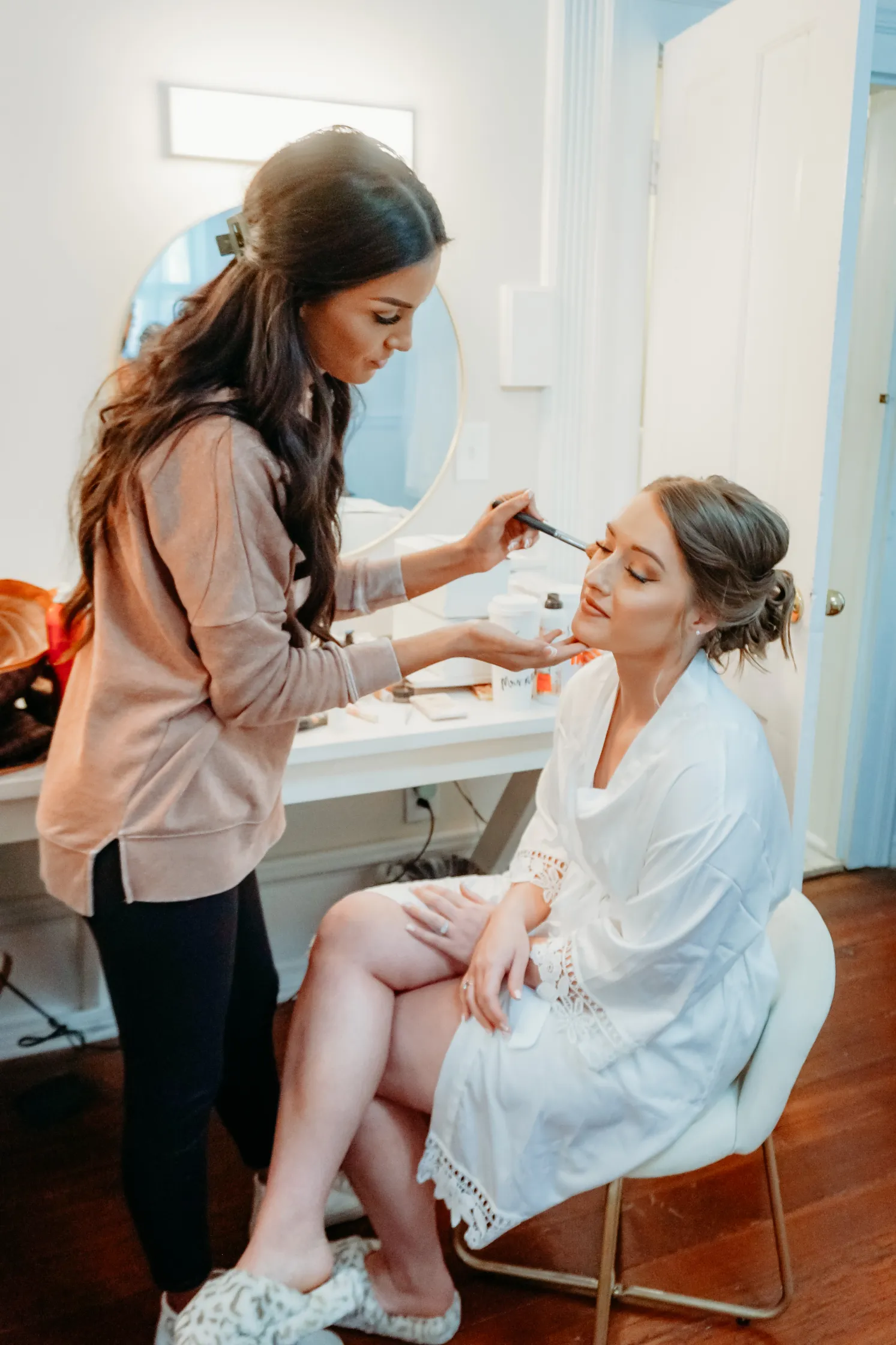 Begin your special day in style with a dedicated Bridal Suite featuring a private bath, salon stations with salon chairs, and ample space for your wedding attire.
The Groom's Suite offers a private retreat with its own bathroom, ensuring the wedding couple has a comfortable space to prepare.
Store your dresses and tuxedos securely in our conveniently provided closets in each room.
Stay refreshed and energized with complimentary soft drinks, bottled water, and light snacks in each dressing room.
Keep the little ones entertained in our adorable playroom with a TV and DVD player.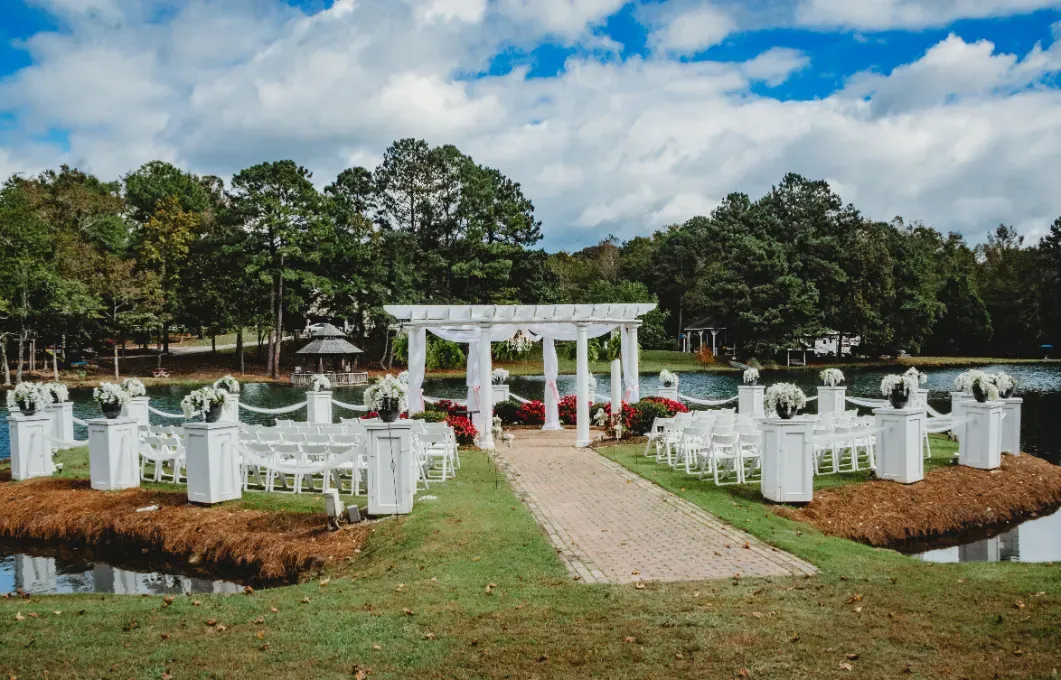 Ceremony at the Lakefront Gazebo
Let our in-house DJ services set the perfect ambiance for your ceremony, ensuring every moment is accompanied by the right music.
Enjoy the elegance of our ceremony seating, draped beautifully to create a captivating atmosphere.
Delight in the enchanting glow of our chandelier and carefully arranged ceremony lighting.
Adorned with lush ferns and vibrant seasonal plants, each of the 21 columns will create a breathtaking backdrop for your ceremony.
Quench your guests' thirst with our convenient water station.
Our attentive parking attendants and golf cart services ensure seamless transportation for guests and bridal parties.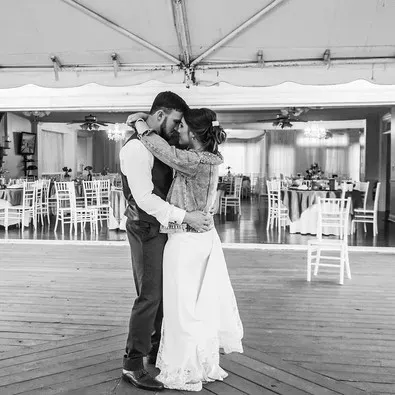 Outdoor White Tented Pavilion and Indoor Ballroom Reception
Savor a delectable culinary experience with our in-house catering, offering three customizable menus that include meat, two sides, rolls, and salad.
Keep the celebration going with our in-house DJ services, ensuring a lively and unforgettable reception atmosphere.
Experience stylish dining with our round reception tables, adorned with various linen colors to match your desired aesthetic.
Enhance the tablescapes with our exquisite centerpieces, adding a touch of elegance to each table.
Feel like royalty at the sweetheart table with beautiful linen to create a romantic focal point.
Sit back and relax in our comfortable White Chiavari chairs, offering both style and comfort to your guests.
BYOB: Enjoy a well-stocked bar area featuring woodgrain coolers for beer and ice while you can provide your own alcohol and party essentials.
Showcase your wedding cake with our dedicated cake tables, elegantly draped with linen to create a focal point.
Create a designated area for gifts with our gift table, complete with linen to match your chosen color scheme.
Additional tables are available at no extra cost, allowing you to personalize your reception space with tables for favors, memory displays, and more.
Let us cut the cake with our complimentary service, so you can focus on enjoying the celebration.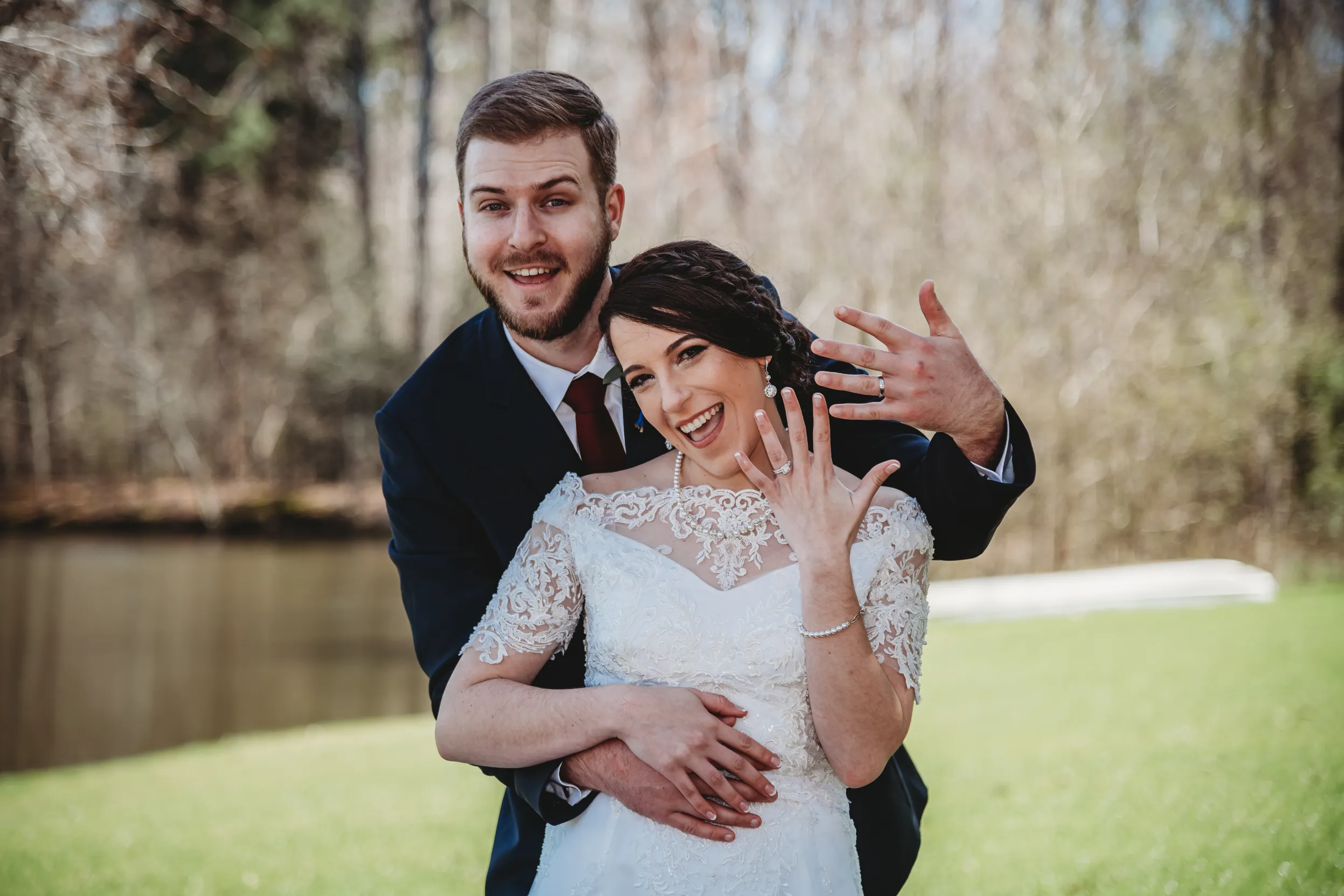 Experience the Best of All-Inclusive Weddings in Georgia
Preparing for a wedding can be a daunting task. But fear not! At The Farley Estate, we are your ultimate saviors. As a premier all-inclusive venue, we are masters of crafting exquisite and unforgettable wedding days. Entrust us with every aspect, and we will guide you effortlessly through the process, ensuring a stress-free and unparalleled experience. Brace yourself for the wedding of your dreams at The Farley Estate, where we transform your vision into an awe-inspiring masterpiece.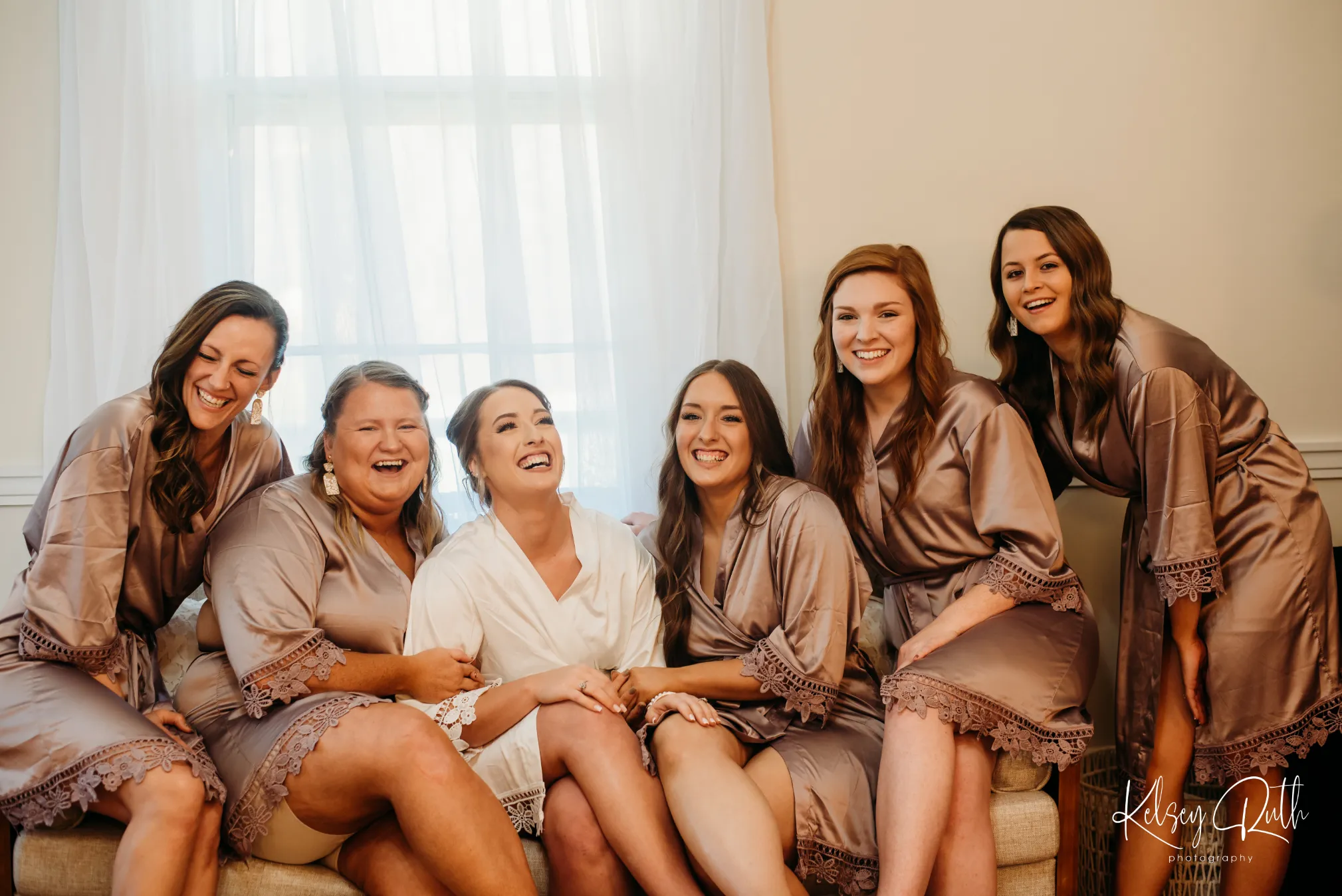 Discover the Magic of The Farley Estate
If this resonates with your dream wedding, take the next step and start planning effortlessly. Our team of experts will handle every detail, allowing you to focus solely on your special day.
Contact us now to check availability, inquire about our services, and schedule a tour. Experience the enchantment of The Farley Estate firsthand and witness your wedding dreams unfold in all their glory.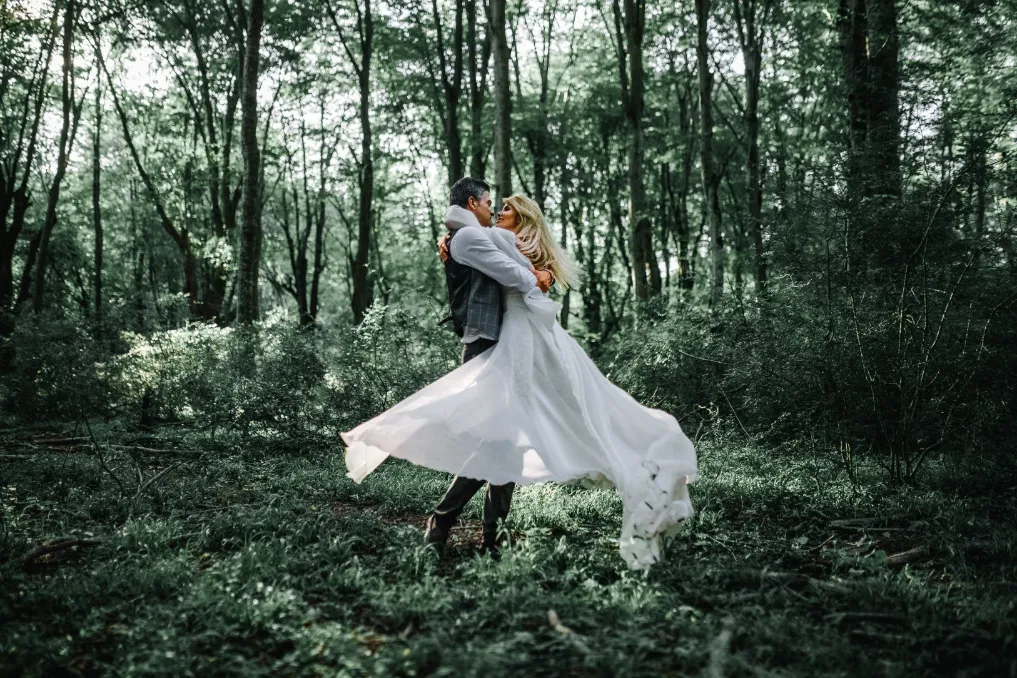 Unveiling Georgia's Captivating Cities: Perfect Wedding Destinations
When searching for all-inclusive wedding venues in Georgia, couples typically look for various venue styles and locations. Popular venue types include ballrooms, banquet halls/restaurants, hotels/resorts, and rustic/barn venues. Some of the most sought-after locations include Atlanta, Savannah, Macon, and Columbus. Couples often look for venues with outdoor spaces, such as gardens, waterfronts, and parks, as well as accommodations, catering services, and event rentals. Amenities like bar services, event planners, and liability insurance are also important factors for couples when searching for all-inclusive wedding venues in Georgia.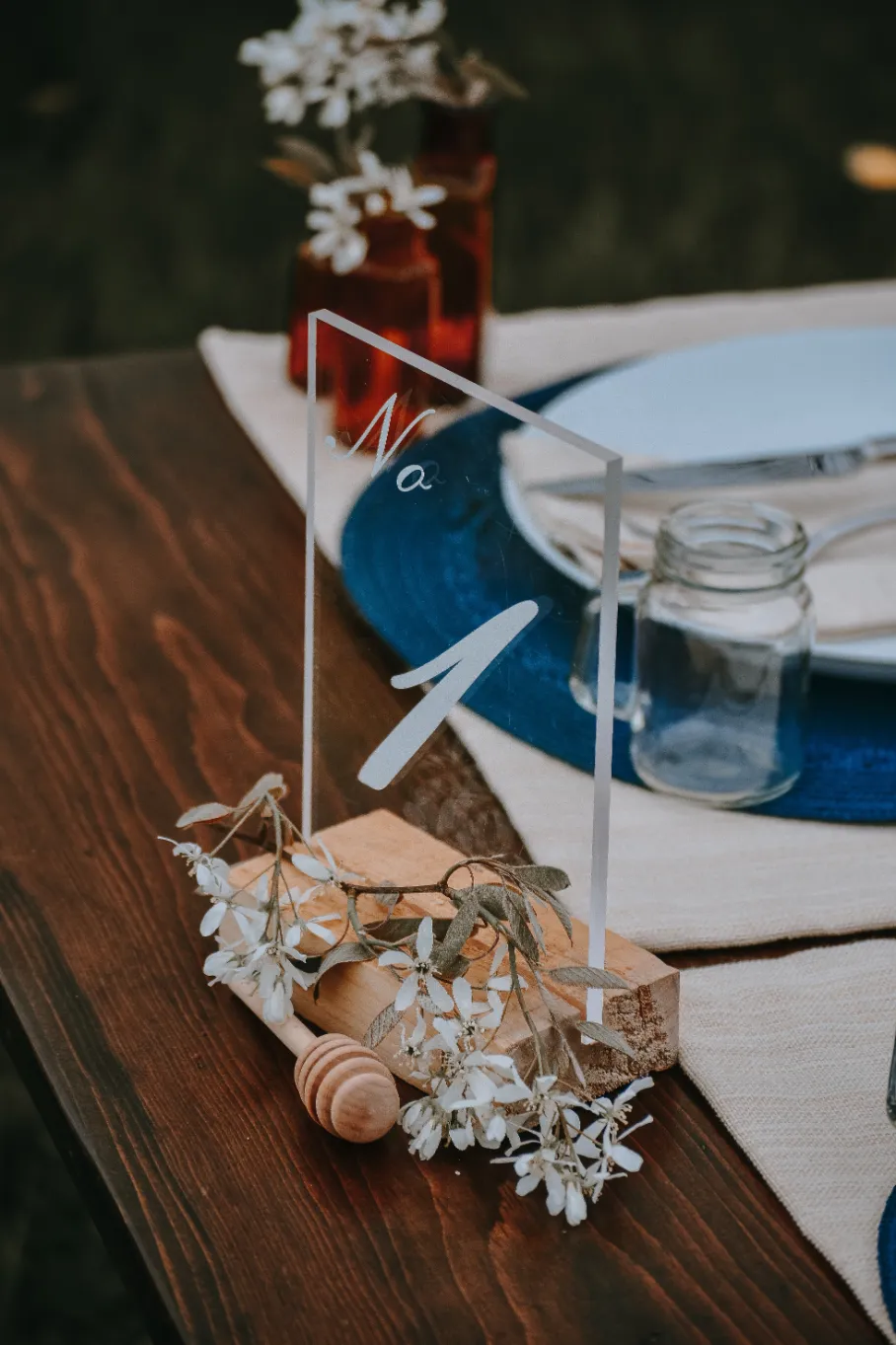 Atlanta: Where Cosmopolitan Glamour Meets Southern Charm
Step into the vibrant heart of Georgia with Atlanta as your wedding destination. This bustling metropolis offers a blend of cosmopolitan glamour and southern charm. Choose from your pick of all-inclusive wedding venues that showcase modern elegance and exceptional amenities. From sleek ballrooms with panoramic city views to luxurious hotels and resorts, Atlanta offers diverse options to create your dream wedding.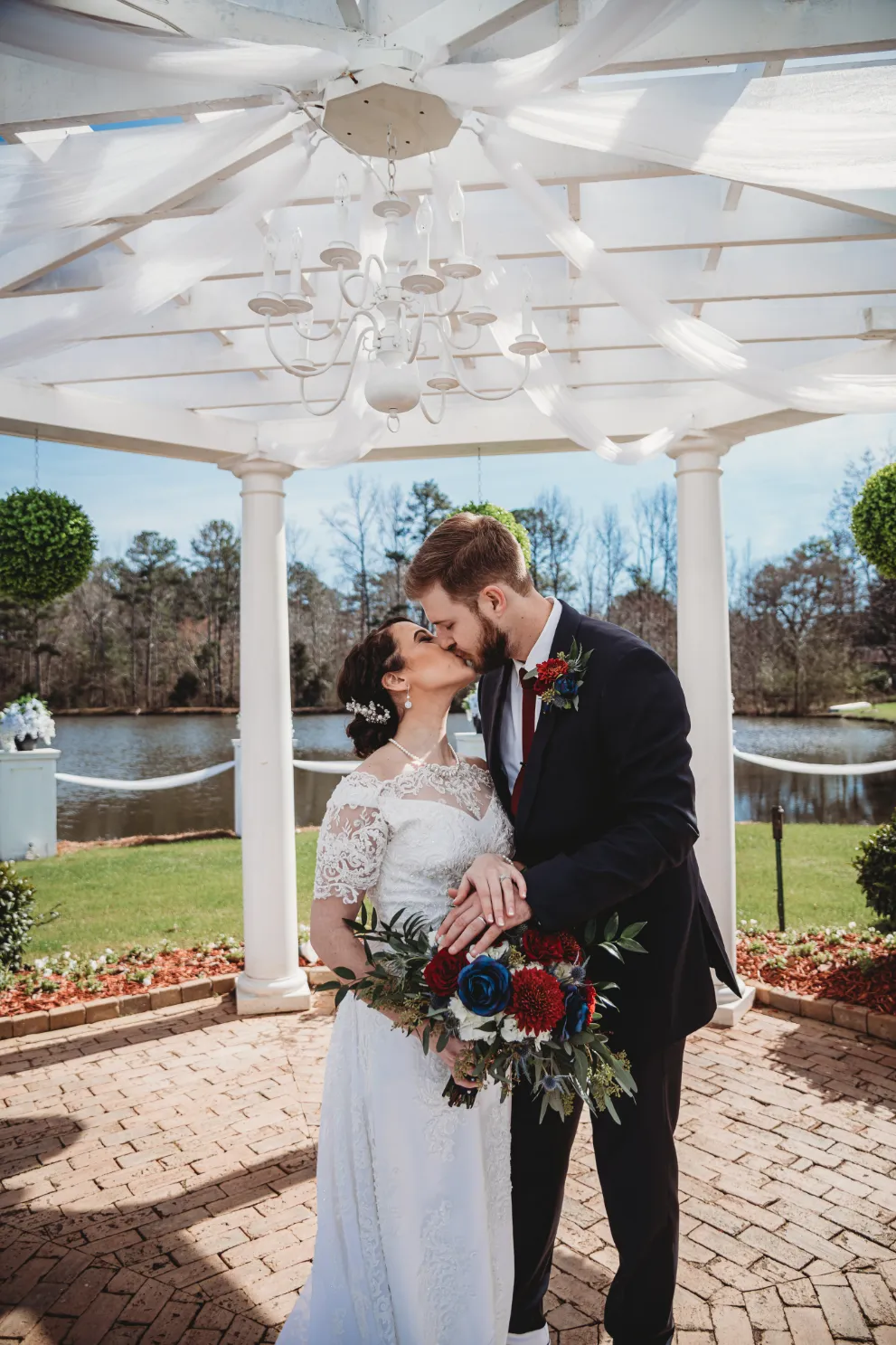 Savannah GA: A Timeless Haven of Southern Romance
Immerse yourself in the timeless allure of Savannah, a city that exudes Southern romance at every turn. With its enchanting historic district, majestic squares, and moss-draped oak trees, Savannah provides a picturesque backdrop for your wedding day. Explore all-inclusive venues that embody the city's charm, including stately mansions, waterfront locations, and garden estates. Let Savannah's southern hospitality and old-world charm create an unforgettable wedding experience.
Macon GA: Where History and Beauty Converge
Discover the hidden gem of Macon, a city rich in history and natural beauty. Macon offers all-inclusive wedding venues that blend the city's historic charm with modern elegance. Macon provides a unique setting for your special day, from historic landmarks and renovated ballrooms to scenic gardens and riverfront locations. Enjoy the warm hospitality and Southern grace Macon is known for as you celebrate your love surrounded by its timeless beauty.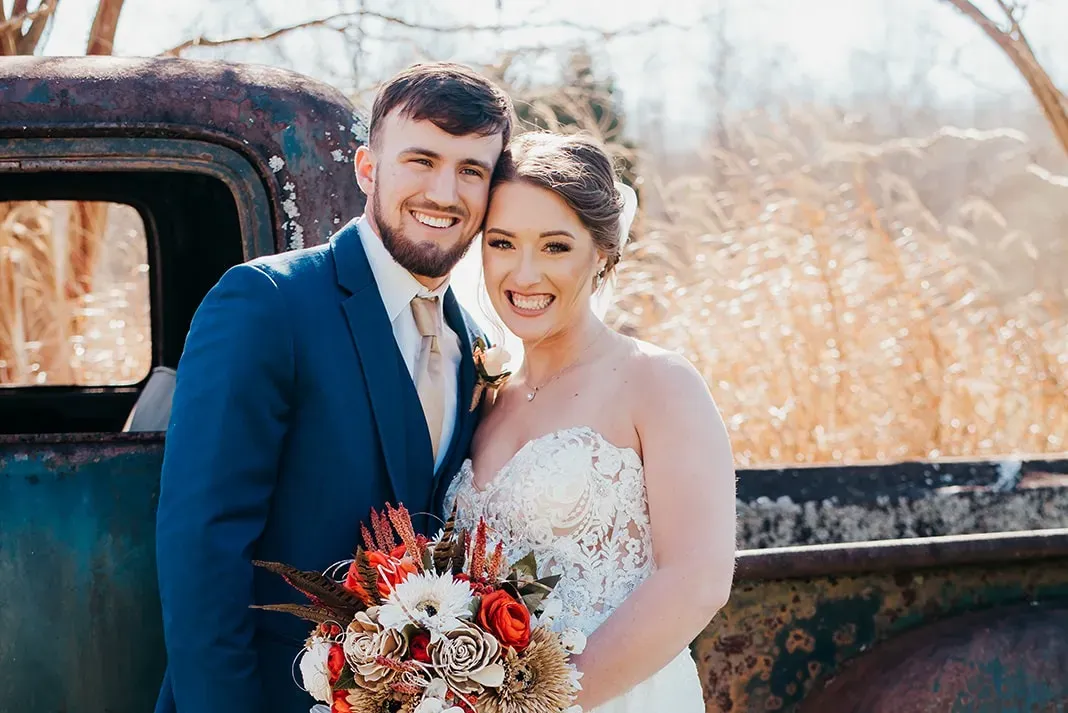 Columbus: Hidden Treasures Along the Chattahoochee River
Along the scenic Chattahoochee River, Columbus offers natural beauty and urban sophistication. This vibrant city boasts all-inclusive wedding venues that capture the spirit of the region. Choose from waterfront locations with stunning river views, modern event spaces with state-of-the-art facilities, and charming outdoor settings that embrace the surrounding nature. Experience the warmth and hospitality of Columbus as you embark on your journey of love in this delightful city.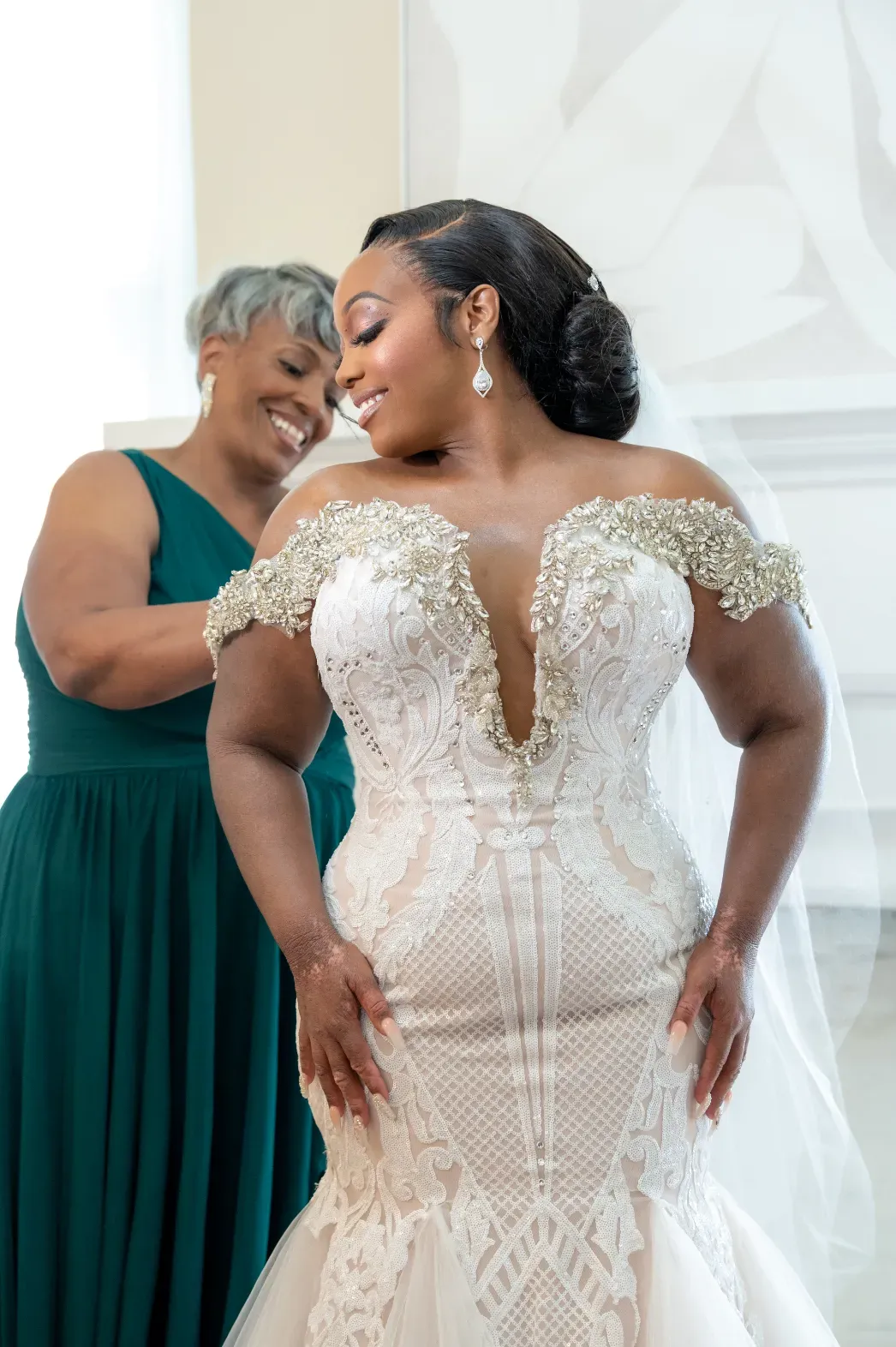 Embark on a captivating journey as you explore Atlanta, Savannah, Macon, and Columbus, each with unique allure and offerings. These remarkable cities in Georgia provide the perfect backdrop for your dream wedding. From the cosmopolitan energy of Atlanta to the timeless romance of Savannah, the hidden treasures of Macon, and the riverside charm of Columbus, let your love story unfold in these extraordinary destinations.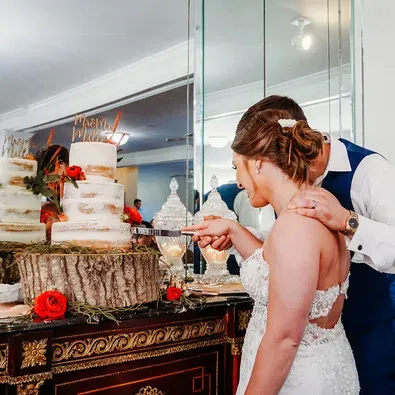 FAQs About Atlanta Wedding Packages and Pricing at Venues
Embarking on your wedding planning journey in Atlanta? Delve into the realm of extraordinary venues and discover the secrets behind wedding packages and pricing. We've curated an illuminating collection of frequently asked questions (FAQs) to unveil the enchantment and help you confidently navigate the realm of wedding planning. Get ready to unlock the mysteries, unleash your creativity, and embark on a memorable adventure to curate the wedding of your dreams. Let the magic unfold as we answer your questions about Atlanta wedding packages and pricing at these captivating venues.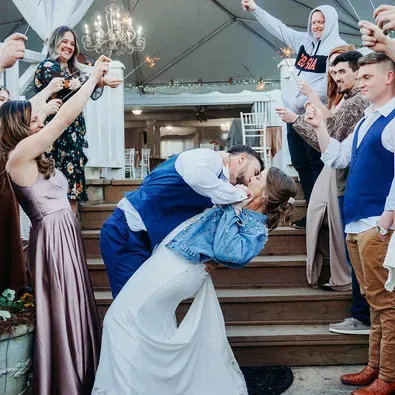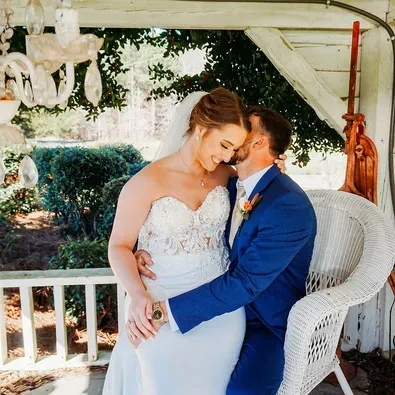 Other All-Inclusive Weddings Venues and Packages in Georgia
Here are a few more options, as we promised :)
The Retreat at Hiawassee River
Nestled in the picturesque North Georgia mountains, The Retreat at Hiawassee River offers a stunning riverside setting for your wedding. Their all-inclusive packages include beautiful ceremony and reception locations, guest accommodations, professional event coordination, and more. With breathtaking views and a tranquil atmosphere, this venue creates an unforgettable wedding experience.
Each cabin is equipped with the following:
Fully furnished country kitchens
Gas fireplaces and outdoor grills
Enjoy outdoor activities like horseshoes, cornhole, and volleyball
Complimentary cable TV and WiFi
Relax with hammocking and bicycles
Go trout fishing
Lodge-style clubhouse available
Cozy up to the indoor, large-stack rock fireplace in the clubhouse
Play a game of pool in the clubhouse
Gather around the large outdoor stone firepit/BBQ pit
Rent kitchenette tables and chairs for large group seating
Outdoor wedding ceremony site available
Vintage chapel for indoor wedding ceremonies
Rustic pavilion with a caterer's kitchen
Unwind on the Pickin' Porch by the river
Access to public restrooms
Convenient paved parking
And much more!
The Barn at Oak Manor (temporarily closed)
Address: 360 Palmetto Tyrone Rd, Newnan, GA 30265
Located in Newnan, Georgia, The Barn at Oak Manor is a charming rustic venue combining Southern elegance and modern amenities. Their all-inclusive wedding packages encompass everything from venue rental to catering, floral arrangements, wedding coordination, and decor. The Barn at Oak Manor provides a romantic and customizable setting for your special day with its spacious barn, outdoor ceremony spaces, and scenic surroundings.
The Wheeler House
Up to 300 guests
3 Ceremony Options
Overnight lodging for up to 30 guests
510 Gilmer Ferry Road Ball Ground, Georgia 30107
More Details:
Situated in Ball Ground, Georgia, The Wheeler House is a historic estate featuring a charming farmhouse, lush gardens, and a stunning reception hall. Their all-inclusive wedding packages include on-site accommodations, catering services, floral arrangements, professional event coordination, and more. The venue exudes Southern charm and offers a range of customizable options to suit your style and preferences.
The Venue at CeNita Vineyards
Located in Cleveland, Georgia, The Venue at CeNita Vineyards is a picturesque vineyard wedding destination. Their all-inclusive packages feature a scenic outdoor ceremony space, a rustic barn reception area, catering services, bar options, floral arrangements, and event coordination. With vineyard views and a tranquil ambiance, The Venue at CeNita Vineyards provides a romantic and intimate setting for your dream wedding.
Cities and Towns Near the Farley Estate
Griffin, GA
Barnesville, GA
Thomaston, GA
Forsyth, GA
Zebulon, GA
Jackson, GA
Peachtree City, GA
Stockbridge, GA
McDonough, GA
Covington, GA
Macon, GA
Monticello, GA
Newnan, GA
Fayetteville, GA
Senoia, GA
Conyers, GA
Hampton, GA
Locust Grove, GA
LaGrange, GA
Columbus, GA
Milledgeville, GA
Jonesboro, GA
Riverdale, GA
Lovejoy, GA
Morrow, GA
College Park, GA
Atlanta, GA
Decatur, GA
Lithonia, GA
Stone Mountain, GA
Tucker, GA
Lawrenceville, GA
Suwanee, GA
Buford, GA
Cumming, GA
Alpharetta, GA
Roswell, GA
Sandy Springs, GA
Marietta, GA
Smyrna, GA
Douglasville, GA
Villa Rica, GA
Carrollton, GA
Bremen, GA
Rome, GA
Cedartown, GA
Dallas, GA
Hiram, GA
Powder Springs, GA
Austell, GA
Thank you so much for reading our blog! We hope you found the information to pick your perfect wedding venue. We know it's overwhelming to look for all-inclusive wedding venues in Georgia, so don't hesitate to reach out to The Farley Estate team :)